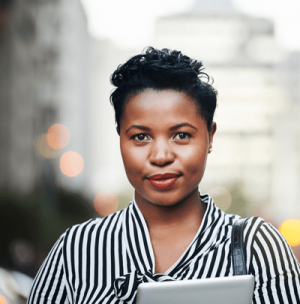 Lead the Charge: Become an Opportunity Employer
This Navigator will help you understand proven practices in Opportunity Employment that lead to positive outcomes for employees and for your business. Your individualized results will highlight which areas you've mastered and in which areas you have the most potential to make valuable changes, and connect you to the resources you need to make them. The path to becoming an Opportunity Employer doesn't happen overnight but taking one step at a time can lead to meaningful and tangible change for your company and your employees.
The Navigator is designed for individuals with knowledge of your company's HR policies and practices, and should take no more than 15 minutes.