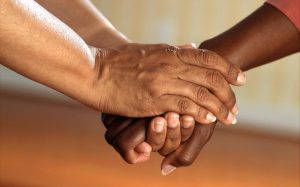 ​​Misunderstood, Underfunded and Undervalued
​​When you combine the 53 million unpaid caregivers with the nearly 5.7 million people working in the care sector —  primarily women of color earning low wages and devoid of benefits and protections  — and the people who benefit from that care, the issue of care impacts everyone.
The care economy, historically undervalued and underfunded, is an intersectional and intergenerational issue encompassing childcare, early childhood education, home-based care for older adults and people with disabilities as well as the caregivers who provide the associated services.
​​COVID-19 put a spotlight on the critical need to build an infrastructure with policies in place that will appropriately address care on multiple fronts for care workers who provide the services we all need.
Join AFN and EOF for a webinar on June 15 as we release a new report designed to deepen funders' understanding of the intersectional/intergenerational issues related to the care economy. We'll lift up key public policies while providing innovative strategies and opportunities for greater funder collaboration to build an equitable care infrastructure.
SPEAKERS
Anna Wadia, Ford Foundation
Dena Jackson, Texas Women's Foundation
Julie Kashen, Brief Author
Tiffany Younger, Closing the Women's Wealth Gap