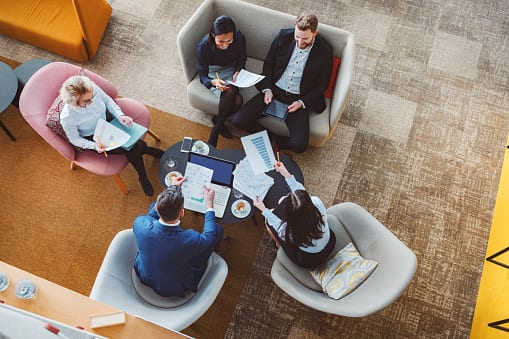 What capacities do we need to build internally to authentically engage in the racial equity work?
We will have an opportunity as a community to engage in an open dialogue about internal racial equity practices each of our organizations have adopted to advance economic mobility for all retail and service workers. Mikaela Romero from National Fund for Workforce Solutions will kick us off by sharing the internal work that the National Fund has engaged in over the last few years. Members will have the opportunity to learn from each other about challenges (because the work is hard!) and best practices.
Pre-work: Please bring to the conversation policies and practices your organization has adopted. Reflect on where your organization is getting stuck and where you have had success. Watch the following short (~2 min) videos from your fellow RON members to get inspired:
National Fund for Workforce Solutions – Learn about the work of the National Fund by watching this message from Amanda Cage, President and CEO. She shares her reflections on the role of workforce development organizations need to play to create a more equitable workforce system for all.
The Aspen Institute Economic Opportunities Program – The Aspen EOP team shares the internal work they are undertaking to center racial equity in their program.
Portland State University and World Education – The Literacy, Language and Technology Research Group and EdTech Center share the internal work they have undertaken to center race, including using critical race theory.
You can access this session by clicking here and then clicking on the Join Meeting button in the upper right. You can join this session 1 minute before the start time.